Loving Myself Enough to Push Myself; Untangling Gentleness from Self-Doubt
As the words "self-care" took hold in our national dialogue, they spoke to me. A lifetime of crippling perfectionism and the accompanying anxiety, countless projects abandoned before fruition, personal relationships my hang ups had sabotaged, all the days depression left me unable to get out of bed, they were absolved by this new exhortation to be gentle with myself.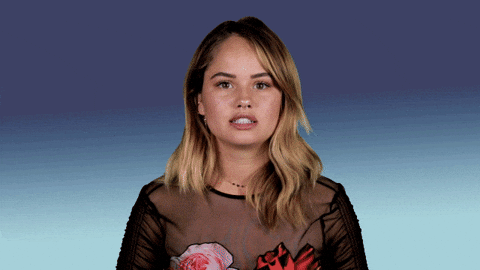 My husband's reminder of the link between physical activity and his mental health made me think of the words of a pharmaceutical executive on The Simpsons when they put Bart on ADHD meds; "It's about helping kids concentrate. This pill reduces class clownism 44%. . With 60%. less sass mouth. – The only thing more effective is regular exercise." The only thing more effective is regular exercise. I want to pause here just for one second; this is not about medication bashing. Meds help many people function, and I would never in 800 million years suggest people with ADHD only need exercise, not pharmaceuticals. I went back on medication for ADHD and depression last year, but the impact it had on my anxiety was not worth it to me, and due to a ridiculous shortage of primary care doctors in our area with whom to work out other options, I've been off all medications for about 9 months.
As I tried to figure out what I needed, I felt I was ready to push myself to get into a better daily routine with Mo, our 2.5 year old, who is at home with me. Between being displaced at my parent's house for 6 weeks for unexpected house repairs, and then coming back to a house still very much in need of repair, followed by a week away from home while we tagged along on a business trip with Scott, everything about our day to day life was off, and we'd gotten back into a habit of more screen time than agrees with him. Sleep disturbances are the first sign we've crept into too much screen time; he can really only manage less than one hour a day before we start seeing behavioral and sleep issues crop up. I gave myself the deadline of the first week of July to start our new routine, whatever it was. The Thursday before my deadline, Mo got a tiny trampoline, and the answer stared me right in the face. We would exercise together.
Since starting this new routine we've had a holiday, a record breaking heatwave, and my laptop was out of commission for 48 mid-week hours. I'm 10 articles in to my 22 article commitment, and I haven't missed a day. I've kept up with my workouts, even on weekends, which wasn't the original plan, but it's easier for me to keep going if I don't start and stop. We only have had any extra screen time on one day when it was so hot my kiddo puked, and I needed him to just sit still and recuperate. The language and culture of gentle self-care brought me out of a bad place, but I needed to untangle that gentleness from self-doubt in order to keep moving. I know there will be moments for gentleness, but for right now, I really just need to keep loving myself enough to push myself. Love this? Pin it!