How I Did It: Creating a Personal Style Guide
I remember going clothes shopping over a decade ago, with a very picky and style-oriented friend, and they ran around the store, picking up tops and scarves and holding them up to my face. As I tried clothes on, they evaluated the drape of the material, and how the cut of each garment suited my body.
I left the store with one pair of trim cropped navy pants with a higher waist than anyone was wearing in 2005, and five of the same boatneck tee shirt in different solid colors, and they were all truly perfect. In hindsight, this person probably should have become a stylist, but that's not really relevant to where we're going with this story. Before that shopping trip, I had no idea there were colors that might look better than others on me, (though someone had told me when I was eight years old I was very lucky to be able to wear peach.) The attention to detail of how a dress might bunch up when I walked, or a skirt that hit too low on my calf, a waist line that cut my shape at the wrong point, the awareness of these elements have come to me slowly, but now I feel like I can't unsee them. My style is something people have always commented on, and it's a creative expression I really enjoy. Over the course of 2017, I went through an intensive process of finding myself via my wardrobe. When I got clear about my personal style, I actually got much clearer on who I am as a person, and what I want to communicate to the world with the way I visually present myself. I could write an entire blog just about personal style, it's something I'm a huge nerd about. I love helping friends and family narrow down their look, and finding their own personal style goal posts so they can be assured every outfit will suit them perfectly. I want to offer a few tips of how you can get started on this road if you're so inclined, and share my own personal style guide that I've written for myself, and you'll see just how in depth my process goes.
2. Evaluate your current wardrobe Take EVERYTHING out of your closet. All the clothes. You have to try on anything you're keeping. Only keep what makes you feel good about yourself. Don't keep items because they were a great deal, or you really want to make yourself wear them, or because they were really expensive! For items that are in good shape and relatively new, I like sites like Poshmark for selling, they make it very easy, I promise, and you get to set your own prices, so you can decide what something is worth to you. Anything that's not worth your time to sell, you can either send in a clean out bag to ThredUp (beware, you get very, very little money for your clothes through ThredUp) or donate to a local charity. As you're going through your current wardrobe, take note of the kinds of clothes you find yourself getting rid of that fall into the "perfectly good but I don't feel great in them" pile. For me it was fit and flare dresses and 90% of cardigans. I want to love them, I feel like I should love them, but those shapes just don't look right on me, no matter how much I felt they should. It helped my self-esteem so much to be able to say, "it's not me, it's you" to a whole bunch of clothes I never felt great about myself in.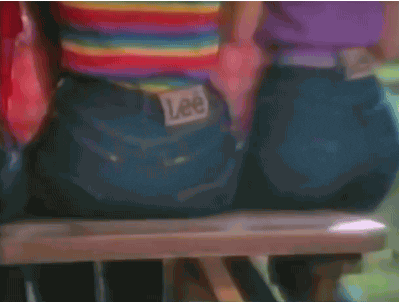 3. Look at what you have left. Is it a pile of v-necks? 8 pairs of wide legged denim? Look for the patterns, and start thinking about what might be missing in order to turn those individual pieces into great outfits. Look back at your Pinterest board- how do you style icons style those pieces? For me it was striped 3/4 length boat necks. They were in a million photos I pinned, and I didn't have any. What I did have were lots of dark, high waisted jeans.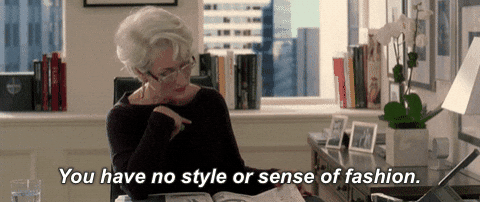 If you're not sure where you start but want to, plug in "Name of Your Style Icon + Kibbe" in a Pinterest search and you will likely get some pins pointing you towards the first steps in determining your style archetype. Mine is Flamboyant Gamine, which is shared by Audrey Hepburn, Kelly Osbourne, Zooey Deschanel, and Carey Mulligan, among many others. I have found most people say to themselves "ohhhhh, that's why I look terrible in _________, now I can stop trying to wear those!" when they find out the guidelines for their type. What I really love about this system is that unlike the traditional "oh you're a pear so wear things that make you look less pear shaped" the Kibbe archetypes are all about leaning in to the lines and qualities your body already possesses, and the same system works regardless of gender expression. (There are some problematic issues with the 1970s-80s language Kibbe uses, including appropriating the terms yin and yang, but I haven't found another comparable model.) I mentioned at the beginning that I had written a style guide for myself. This style guide is intensely personal, because it not only describes the way I dress, but how I want to be seen by the world, and so really only suits me. I hope by sharing it, you are sparked to create your own style guide. It's long and very detailed, so only dive in if you're really interested. Otherwise, feel free to stop here, and get started on pinning down your own personal style.
You know you're going to want to pin this for later: