The 3 Step Plan to Help You Design Your Next Room Like a Professional
After living in over 15 homes over the last 15 years, and leaving no space unstyled, I have slowly worked my way into a very organized system for planning and executing my room design plans, through years of trial and error. Here's the tried and true process I follow as I plan each of my rooms. I will be using our master bedroom project (currently in progress!) as an example of a real life project.1. Budget: Decide on a budget, and think about what the major costs might be. Repainting the room? With high quality paint and a good tools, that will likely run you about $70, depending on the size of the room. Are you looking to buy new furniture, or work with what you have? Will you be needing rugs? Storage of any kind? Think about how much you are comfortable spending, and roughly break that out into your priorities with estimates of how much you can spend. Here's mine for our master bedroom project: Paint: $70 Bedding: $80 Lighting: $50 Decor: $50 Total: $2502. Inspiration: Decide on a few keywords that describe what you are looking for in your final product. It could be as simple as "colorful dining room" or as specific as "dusty pink and grey bedroom carpeted with chandelier." Search for these words on Pinterest, and pin whatever is appealing to you. The reason we do this AFTER we set a budget, is because some of the priorities from your budget will be reflected in your keywords; in our case, I knew we didn't want to invest in a bed frame, and we were ditching our dresser in favor of a nicely organized big closet, so my keywords were "relaxing bedroom minimalist bed on floor." After you pin 5-15 images that appeal to you from your keyword search, look back through for trends in what you've saved- do they all have white bedding? Is oversized art a constant theme? Do you secretly love brass faucets? Going back through the images to look for patterns is a great way to figure out what you didn't know you were looking for. You likely weren't thinking about those elements when you chose each image, but when you look for themes it helps you figure out what exactly you liked about them in the first place. When I was gathering inspiration for our new master bedroom, I pinned these two images, which told me a lot about the overall look I was going for:
So now I know I am look to create a minimalist space with layered, solid, neutral bedding, and a blue green neutral wall color, geometric lighting, and at least one plant. 3. Goals: Now that you have your inspiration, it's time to identify your goals for the space. In our case, we wanted a relaxing, uncluttered space, that really leaned into the mid-century styling of our 1965 ranch. Two more major priorities for us were that the space be very easy to keep clean and dust free because my husband has asthma, and that we have big fluffy comforters because this is the chilliest bedroom in the house. We also wanted to bring a little bit of a romantic feel to the room, as a respite and retreat from our exhausted life as parents of a toddler. From here, the steps will vary depending on what you have decided on, but here are some common ones:
Don't love your furniture? Sell it: Do not underestimate the power of Craigslist and the Facebook Marketplace feature. Sell what you have, and stalk listings to find something you do love. For this project we have some mid-century modern side tables I thought would make great nightstands, but they are too high for the bed on the floor, so they are going to be listed for sale, and we will keep and eye out for something that does work, as well as consider our DIY options. Don't feel like you need to spend thousands of dollars to get a room you love. Unless you are totally remodeling a kitchen or bathroom, you can likely end up with a space you love for anywhere from $50-350.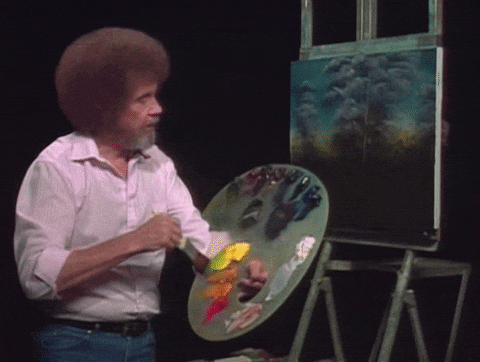 Love this? Pin it!